YOUR EVENT AT BAJA CENTER
THIS IS THE PERFECT OPPORTUNITY TO FALL IN LOVE WITH OUR STATE.
Good wine? Valle de Guadalupe and our
7 other spectacular valleys.
If you love craft beer Ensenada is the place to go to.
Get to know Tijuana, the second city with more connectivity in the country, famous for its urban
gastronomy, or visit the magical town of Tecate, famous for its bread and its history.

THE BEST GASTRONOMY IN THE REGION

EXPERIENCES AROUND BC CENTER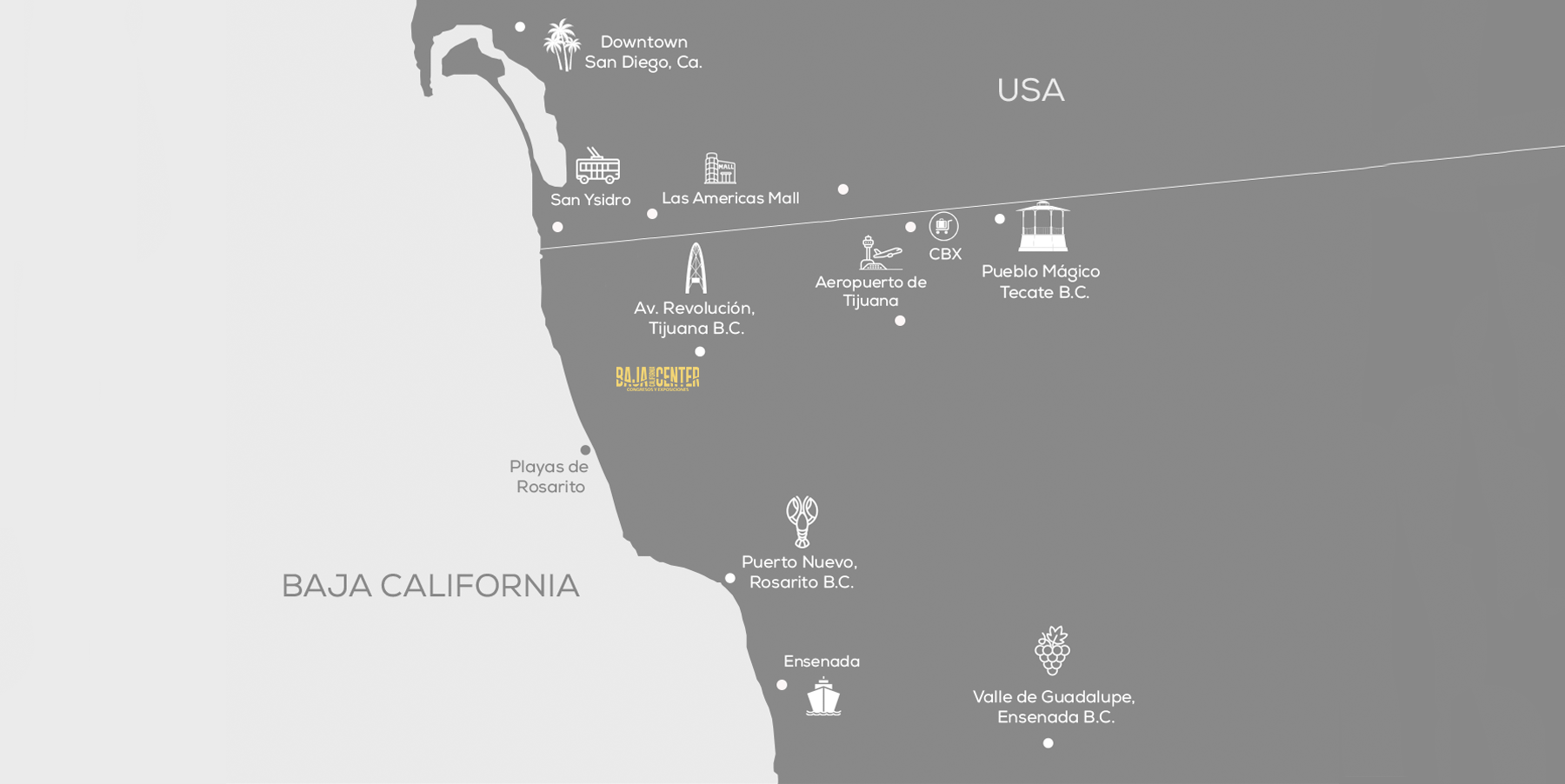 Baja California Center
Congresses & Exhibitions